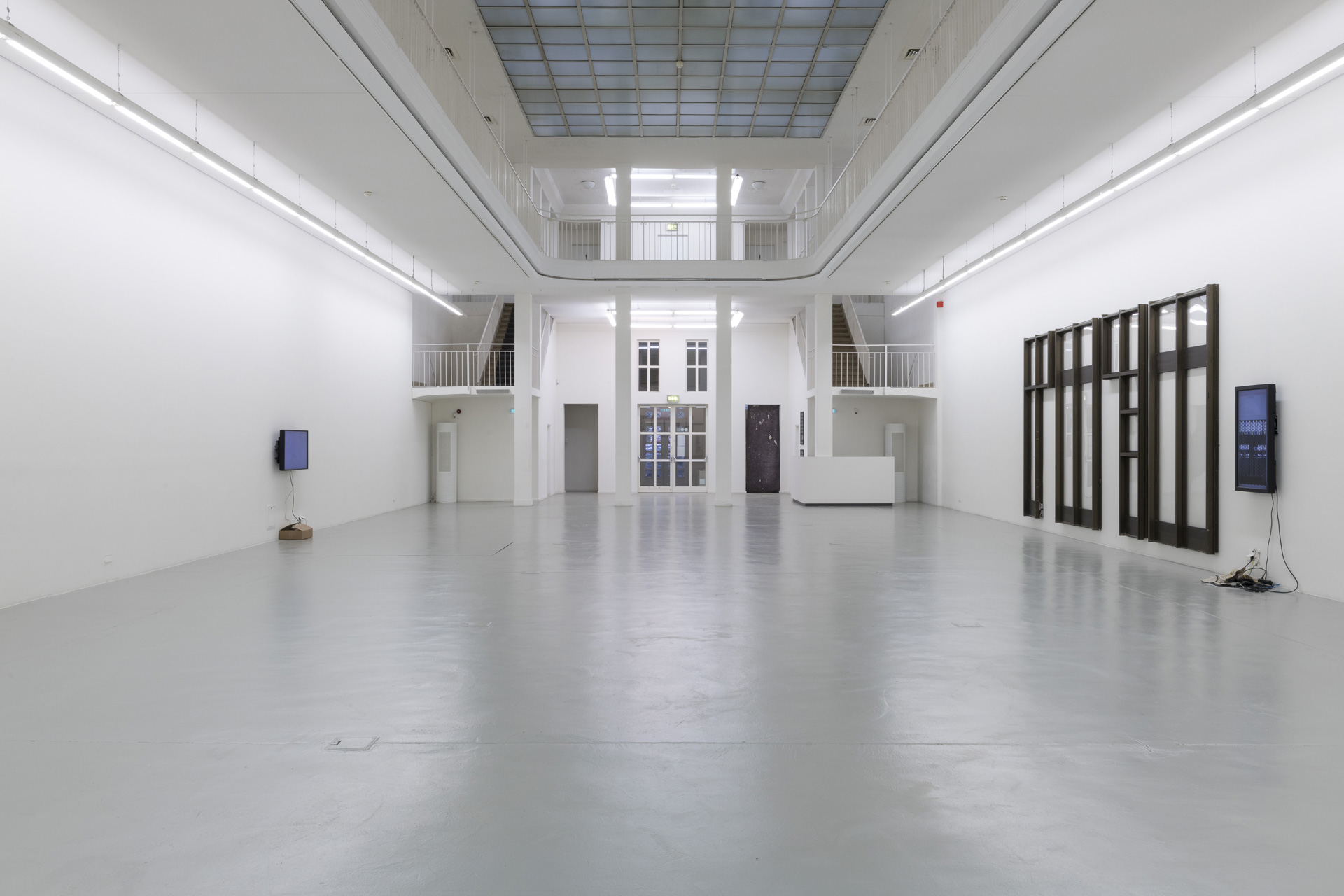 Hans-Christian Lotz
26 Jan–11 Mar 2018
The work of Hans-Christian Lotz addresses the supposed norms of everyday life. For all the familiarity of its elements and milieus – current technologies, information systems or generic objects – his installations are characterised by a calculated inaccessibility.
Lotz's exhibition in Kunstverein Freiburg sketches the skeleton of a barren world of glass facades, fractals, ideologies and hallucinating source codes. At the centre of this is a video installation with an interactive mechanism, which is conversely employed to create an effect of concealment. Methods of encryption and abstraction become part of a reflexion on the specifically historical practice of exhibiting, and the possibility of its non-anthropocentric future. Consequently, the distance between the exhibited and the potential addressee is extended so far that the human observer is completely removed from this relationship.
An edition has been released as part of the exhibition, available exclusively to Kunstverein Freiburg members.
The exhibition is supported by:

Programme
Fri, 26 Jan 2018, 7 pm
Opening Night with Introduction by Heinrich Dietz
Thu, 15 Feb 2018, 7 pm
Curator's Tour with Heinrich Dietz
Thu, 22 Feb 2018, 7 pm
Guided Tour with Ann-Kathrin Harr
Sun, 4 Mar 2018, 2–4 pm
Children's Workshop (registration required)
Sun, 11 Mar 2018, 3 pm
Reading by Hans-Christian Lotz