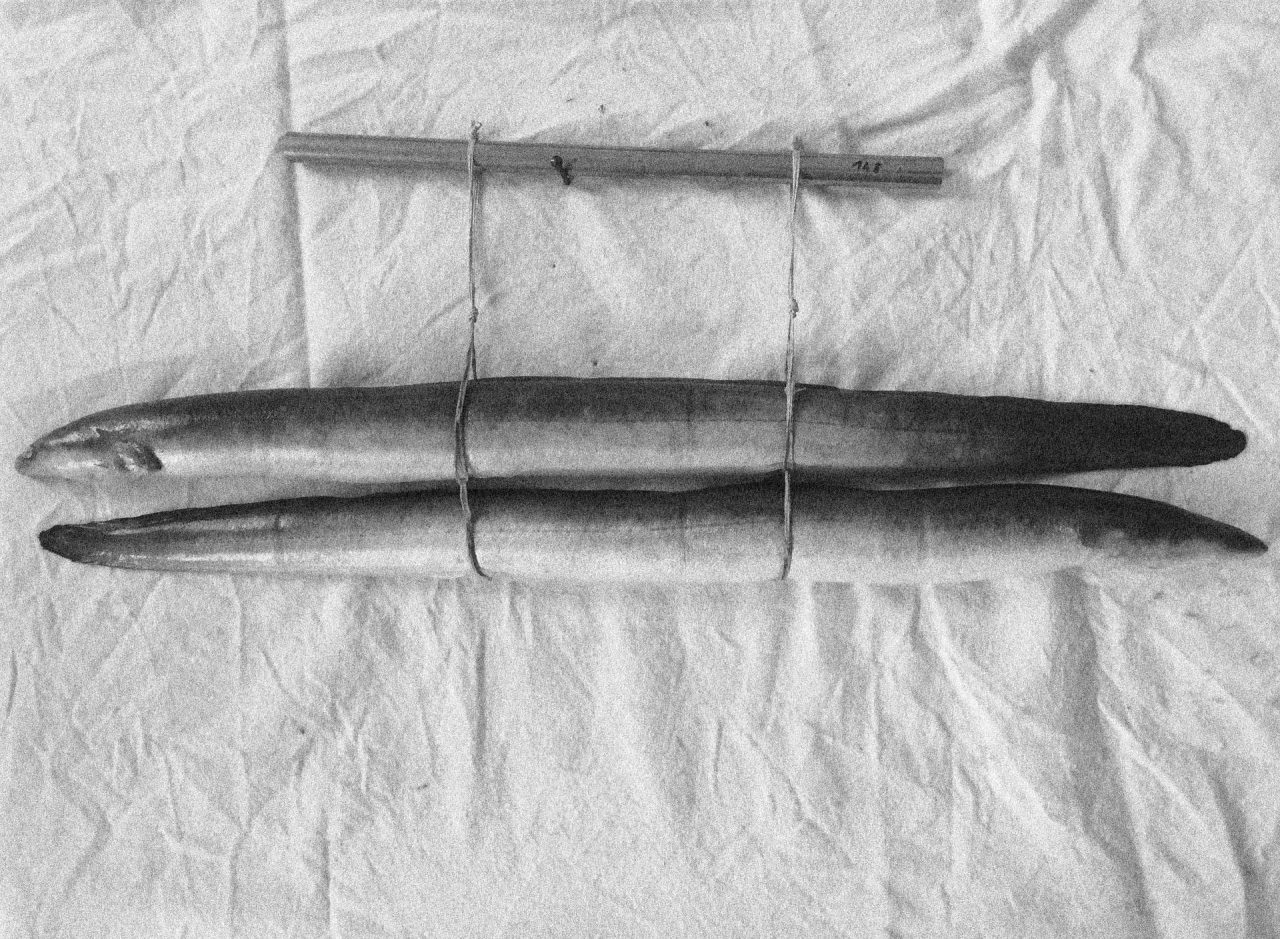 "no hours left for else"
A collection
presented by Eva Barto and Sophie Bonnet-Pourpet
22 Mar–5 May 2019
The Kunstverein Freiburg dedicates this exhibition to a figure who has developed a singular and marginal practice of offering. For this first appearance and after two years of research in France and Japan, Eva Barto and Sophie Bonnet-Pourpet present "no hours left for else", a monographic collection.
The show features about thirty selected belongings, implements, strategies and things offered or planned to be so. The overall reveals, under elements of a certain oddness, a whole apparatus both obsessive and critical, a way of living. We see the collection getting tinged with ambiguities, refined according to the seasons and sometimes falling into contradictions.
The differentiated practice of giving displayed by the collection convokes and twists the concepts traditionally associated to the gift economy. Thereby, some of the elements are striving to describe specific ownership conditions, such as contractual givings, negotiated profits, relative obligations, hosting issues, shared properties, time loans, debts to be honoured … By summoning addresses, transferability and (dis)possessions, the exhibition agitates the gesture of the artist and the philanthropist in a thought of production, circulation and acquisition of art.
With the kind support of the Bureau des arts plastiques of the Institut français and the French Ministry of Culture.

Programme
Fri, 22 Mar 2019, 7 pm
Opening Night with Introduction by Heinrich Dietz
Eggs – Eels – Leaves
Fri, 22 Mar 2019, 9 pm
I give, therefore I am
Talk with Ryoko Sekiguchi
Sun, 7 Apr 2019, 2–4 pm
Children's Workshop (registration required)
Thu, 11 Apr 2019, 7 pm
Curator's Tour with Heinrich Dietz
Thu, 25 Apr 2019, 7 pm
Guided Tour with Nelly Kuch
Sun, 5 May 2019, 3 pm
Talk with Eva Barto and Sophie Bonnet-Pourpet
The artistic research was made possible by:

Culinary sponsor: