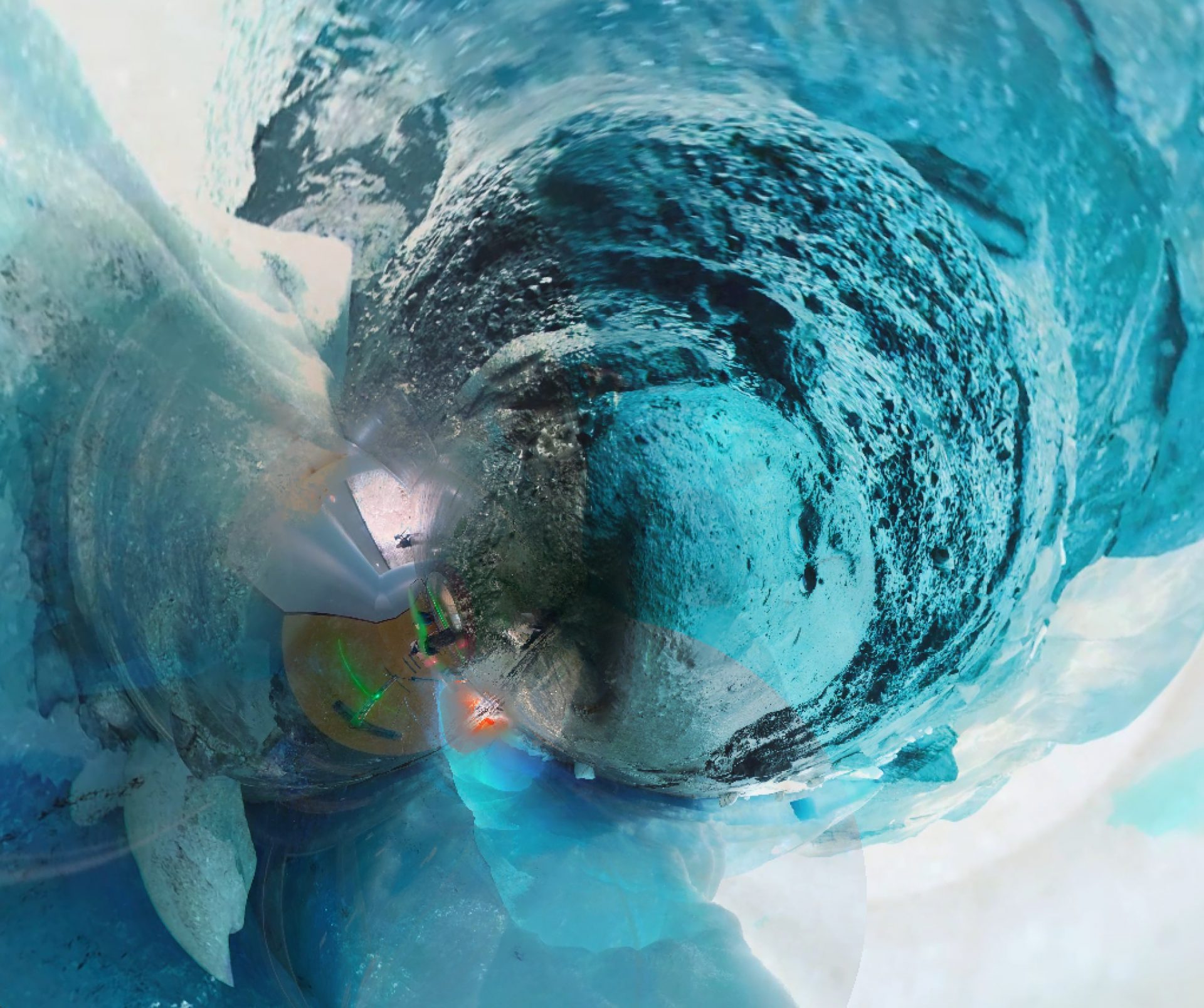 Parting with the External
A Search for the Terrestrial
14 Sept–27 Oct 2019
The sublime view of our blue planet from an elevated, external perspective, the idea of progressive expansion and the conquest of new territory, is leading us astray. Social injustice, migration, isolation and exclusion, environmental destruction and climate change show that there is nothing elevated about the people of the Anthropocene epoch, rather, they are always right in the middle of it all. There is no such thing as sheltered seclusion form the world, and there is no exterior. All life is tied to the 'Critical Zone' – a thin layer around our planet bearing air and water, only a few kilometres thick. What does this mean for our perception of the world, our actions and our coexistence?
Parting with the External does not only grapple with these questions theoretically, but transforms Kunstverein Freiburg into an experimental system serving the search for the 'terrestrial', a term coined by sociologist Bruno Latour. In collaboration with artists, academics, philosophers and visitors, featuring installations, performances, workshops, concerts and film screenings, Kunstverein Freiburg will become a laboratory for aesthetic collisions and unusual encounters. Contrasting the all-too-familiar catastrophe scenarios of the Anthropocene, the focus will be on mankind's creative potential, its responsibilities and possible courses of action. The starting point of the search is the artistic research DE\GLOBALIZE formed by Daniel Fetzner, Martin Dornberg and Ephraim Wegner. Their working results from India and Egypt will be presented in media installations.
Artistic director: Daniel Fetzner
Dramaturges: Martin Dornberg (philosophy / medicine), Ephraim Wegner (sound / coding), Wolfgang Klüppel (performance), Jürgen Reuß (literature), Adrian Schwartz (Clique am Bach)
Parting with the External is a production of Offenburg University of Applied Sciences and the artistic research group mbody e.V, in cooperation with Kunstverein Freiburg, Theater Freiburg, the theatre collective Konsortium & Konsorten, the University of Freiburg, Kommunales Kino Freiburg, Literaturhaus Freiburg, as well as Carl-Schurz-Haus.






The exhibition is supported by: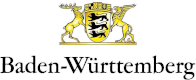 Supported by: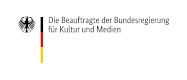 Programme
Fri, 13 Sept 2019, 7 pm
Opening Night with Club Noosphäre and Clique am Bach
Sun, 15 Sept 2019, 3.30–5 pm
To Activate Self-healing Forces Inside and Outside
Lecture by Martina Prinz-Zaiss
Tue, 17 Sept 2019, 7.30–9 pm
Introduction to the Artistic Research
DE\GLOBALIZE
Lecture and Installation with Daniel Fetzner, Martin Dornberg and Ephraim Wegner
Fri, 20 Sept 2019, 6–10 pm
Clique am Bach
Ventura Terrestrica
Sat, 21 Sept 2019, 10 am–5 pm
Painterly Entanglements with Coal Oven and Wonder Plant
Workshop with Hilde Bauer and Florian Tiedje at T66
Sat, 21 Sept 2019, 6 pm
The Terrestrial – A Buzzword
Lecture and Discussion with Michael Berger
Sat, 21 Sept 2019, 6.30–10 pm
Club Noosphäre
Appetite for Destruction and the Church of Growth
Sun, 22 Sept 2019, 11 am–12.30 pm
The Earth and Philosophy
Lecture and Discussion with Ute Guzzoni
Wed, 25 Sept 2019, 7.30–9 pm
The Body – Earth in Jean-Luc Nancy
Reading Group, Discussion and Workshop with Martin Dornberg
Fri, 27 Sept 2019, 11 am–6 pm
Gaia between Mythology and Cybernetics
Workshop with Alexander Friedrich, Lisa Handel, Ingmar Lippert, Marion Mangelsdorf, Vasanthi Mariadassh, Stephan Trinkaus and Friedrich Uehlein
Fri, 27 Sept 2019, 6–10 pm
Clique am Bach
Hang Out
Sat, 28 Sept 2019, 6–10 pm
Club Noosphäre
Xanadu Revisted – Magical Mystery Search for the Terrestrial
Tue, 1 Oct 2019, 6–8 pm
Body / Earth in Deleuze and Guattari
Reading Group and Discussion with Martin Dornberg
Thu, 3 Oct 2019, 7–8.30 pm
The Human Factory: IC_HF-BKW_02 Concert and Performance by Harald Kimmig and Ephraim Wegner
Fri, 4 Oct 2019, 6–10 pm
Clique am Bach
Water games
Sat, 5 Oct 2019, 1–2.30 pm
First Earth. Epos
Reading by Raoul Schrott
Sat, 5 Oct 2019, 6–10 pm
Club Noosphäre
Hollow-Worlds and Impacts
Sun, 6 Oct 2019, 2–4 pm
Children's Workshop
Thu, 10 Oct 2019, 7.30–9.30 pm
10 Questions about a Terrestrial Politics and Way of Life
Lecture and Discussion with Michael Hirsch
Fri, 11 Oct 2019, 4–6 pm
Enjoying Time. On a Time Ecology of Happiness
Lecture, Discussion and Workshop with Jochen Gimmel
Fri, 11 Oct 2019, 6–10 pm
Clique am Bach
Normality is Radical
Sat, 12 Oct 2019, 12–5.30 pm
Body Image Sculptures
Workshop and Lecture with Beatrice Schlee
Sat, 12 Oct 2019, 6–10 pm
Club Noosphäre
Gardens of Fear – Dinner at the Floral Interior
Sun, 13 Oct 2019, 3–5 pm
The World Will be Bodily or not at All. Global Health and Qigong
Poetic Exercises with Gudula Linck
Tue, 15 Oct 2019, 5–7 pm
Forest Bathing
Discussion and forest bathing with Chiara Vößing-Guth and Martin Dornberg
Thu, 17 Oct 2019, 7.30–10 pm
The Sun Island
Film screening and discussion with Thomas Elsaesser at Kommunales Kino Freiburg
Fri, 18 Oct 2019, 4–6 pm
Organism and Environment as Units to Survive
Lecture and discussion with Werner Geigges
Fri, 18 Oct 2019, 6–7.30 pm
Melancholia
Film screening and discussion with Thomas Elsaesser
Fri, 18 Oct 2019, 7.30–10 pm
Clique am Bach
In the Realm of the Squatter
Sat, 19 Oct 2019, 6–10 pm
Club Noosphäre
Road to Nowhere – Invasion of Hyperobjects
Sun, 20 Oct 2019, 5–6 pm
Repetitions of Non-Circular Cycle Movements
Concert with Astrid & Ephraim Wegner and Lee Ferguson
Thu, 24 Oct 2019, 6–8 pm
Earth / Nature in Michel Serres Reading group and discussion with Martin Dornberg, Daniel Fetzner and Rüdiger Glaser
Fri, 25 Oct 2019, 6–10 pm
Clique am Bach
Meeting at the Stream
Sat, 26 Oct 2019, 6–10 pm
Club Noosphäre
Final Countdown (cancelled)
Sun, 27 Oct 2019, 7 pm
Closing Event
Sun, Wind and Fire
Talk with Raghavendra Gadagkar and Magnus Striet and Diwali