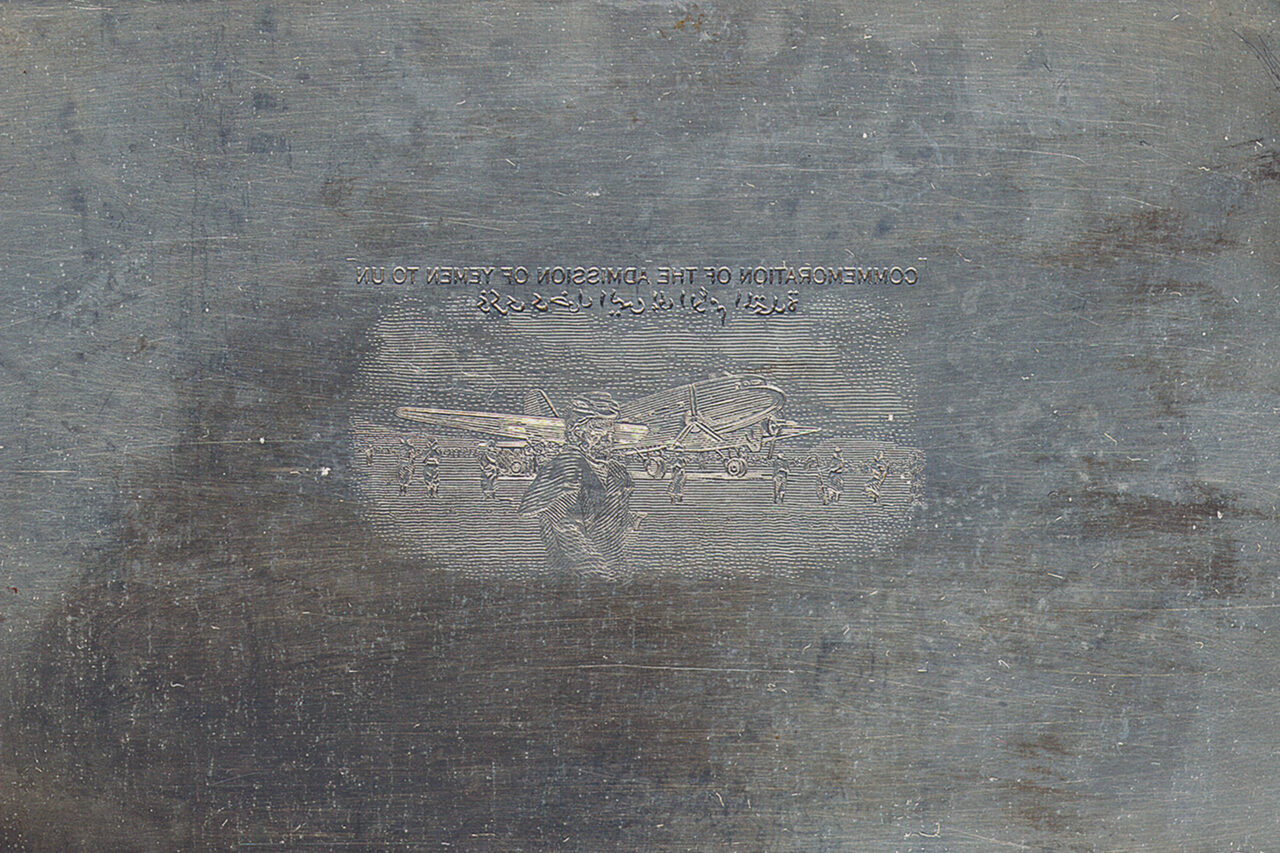 Opening Night with an Introduction by Heinrich Dietz
Fri, 27 Jan 2023, 7 pm
Moving between a water tank, a fountain, a roundabout, and a penny press, Salwa Aleryani's exhibition Far from closing the circle follows a trail of artefacts and symbols, which serve as protagonists of national narratives, or as carriers of value, marked by events that express political aspirations and power relations across geographies. Stops include: the printing plate of a postage stamp that was created to commemorate Yemen's admission to the United Nations, but never released. Another presents a correspondence between the Royal Mint and the People's Democratic Republic of Yemen central bank, Masraf Aden, as well as illustrations on banknotes, which trace back to a German composer and photographer.
Aleryani shifts from bird's-eye view to close-up, giving attention to the individual stones of a building and the individual coins of a currency; the inconspicuous carriers of built landscapes and capital, from which in turn social spaces with their structures arise. How could they be shaped and minted, so that they become the substance of the narratives, needs and desires of those who inhabit these spaces?
Through constellations of found and made objects Aleryani engages with places and materials, along with the stories, hopes and promises they hold. She creates fragmentary spatial narratives by bringing together things and images in which infrastructures and social relationships manifest. They are condensations of everyday worlds, traces of historical events or anticipations of that which is yet to be realised, containing within them the contradictions of modernisation and the fragility of the future.
Far from closing the circle is Aleryani's first institutional solo exhibition in Germany.
Admission free.
The exhibition is supported by:


Image: Postage stamp printing plate, (commemoration of the admission of Yemen to UN), 1947–49, detail